TESTIMONIALS
Adhex
"Adhex Technologies is a company that highly develops its activities on an international level. Our requirement was for a bilingual person with technical experience in the Healthcare Market (Medical devices). As the profile was not so common, we asked Listgrove to help us in this recruitment. The recruitment was a real success - within a few weeks Listgrove helped us find a profile with a good technical background and experience in the Healthcare market plus fluent in two foreign languages including German, which is a real asset for us. This was unexpected but really welcomed! It was a pleasure to work with the Listgrove team as they were quickly able to understand our needs, thanks to their strong knowledge of the sector. They were also relevant in their understanding of our company culture and were able to adapt their research on profiles adapted to our small/medium sized company."
Olivia Cersot - HR Manager, Adhex
Ak-kim Kimya Turkey
"Listgrove were involved in the whole process for the recruitment of the R&D Director at Ak-kim Kimya. They were easily accessible, by email and by telephone at any time. The candidates' profiles were of good quality and met our requirements. Everything worked out perfect. If we have a recruitment need in the future, we will definitely be happy to work with Listgrove again. Thank you"
Onur Kipri - General Manager, Ak-kim Kimya Turkey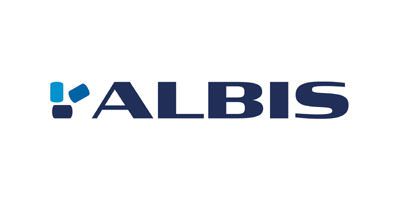 Albis UK Limited
"When faced with the difficult challenge of replacing our retiring Operations Director, we found the support and service of Listgrove invaluable. Not only was their dedication in finding the right candidate unquestionable, the advice and professionalism they demonstrated along the way instilled us with total confidence"
Ian Mills - Chief Sales Officer, Albis UK Limited
Alma Products
"We engaged with Listgrove to support us in the fulfilment of a key commercial role within our small team, where culture fit was as important as skill set. We were very pleased with the company's knowledge and professional approach from the obtainment of the brief and the layout of the process to completion of the project. Our contact demonstrated strong knowledge of the relevant labour markets and was on hand to provide support throughout. The process was executed to a high standard and we were provided with a strong shortlist of candidates that fitted our core requirements. I can strongly recommend Listgrove to others."
David Blundell - Financial Director, Alma Products
Alsiano
"Listgrove provided excellent service in a search for a business unit manager for one of our BU's. As a bonus, we were able to hire a runner-up as KAM. We can certainly recommend using Listgrove and won't hesitate to call them if we have the need for a BU manager or KAM."
- CEO, Alsiano
Arville
"Listgrove placed me as General Manager for Arville's coating business. I found the process to be smooth running and the consultant kept me up-to-date at every stage. Their style was very supportive and I had every confidence that the process of finding a suitable candidate for Arville was being well managed. I would have no hesitation in recommending Listgrove both to companies who are seeking an experienced recruitment partner and also job seekers who are looking for a specialist recruiter that they can trust."
Sue Davies - General Manager, Arville
Aspel Group
"We launched a search with Listgrove due to difficult expertise of the function we needed. The search started smoothly and after some days, the first candidates were put forward. After a short time, Listgrove found a fantastic match from an expertise and personality aspect. We are happy to choose Listgrove due to their commitment in finding a match for the open position."
Johnny Lekens - Tooling & Program Director , Aspel Group
Becton Dickinson Diagnostics
"An understanding of our business is critical for entering new employees into our team, with the comprehension of who we are and what we specialise in being crucial to our success. I have always felt that Listgrove has had a resourceful comprehension of Becton Dickinson, and has made an outstanding effort to recognise our recruitment needs. A knowledge of our industry, and the specific type of candidate we are looking for has seen the successful recruitment of an Injection Moulding Project Engineer, the most recent addition in a 15 year history of working with Listgrove."
Gavin Davies - HR Partner, Becton Dickinson Diagnostics
Biesterfeld Nordic AB
"Due to our business expansion, we needed support to recruit 2 key positions for the Nordic market. Listgrove were able to source suitable candidates in what is a highly restricted market, providing a thorough, responsive and resilient service. Our first experience of working with Listgrove has been very successful and I wouldn't hesitate to recommend them"
Eric Lundén - General Manager, Biesterfeld Nordic AB
Bourbon Automotive Plastics
"We retained Listgrove to help Bourbon Automotive Plastics appoint several key roles and they provided a personal service with a strong level of attention to detail. Their active, insightful and communicative approach to our recruitment needs has resulted in a successful campaign. Listgrove understood the calibre of technical experience and personal qualities we were looking for, making the recruitment process simple and the resulting candidates valuable to the continued development of our operations. Bourbon benefitted from the longstanding experience of Listgrove enabling an informed and assured service each step of the way. They remain a key partner in our ongoing quest for talent."
John Hamilton - General Manager, Bourbon Automotive Plastics
Carclo Technical Plastics
"With a relationship spanning almost 20 years, Listgrove has been successfully supporting Carclo Technical Plastics to find talented individuals across a range of functions, including Sales/Marketing, Engineering, Manufacturing and Quality. We specialise in the manufacture of injection moulded devices and components for the medical, pharmaceutical, diagnostics and ophthalmic industries. Listgrove has a real understanding of both the skills and culture fit required to add value to our business and, on each occasion, they have worked tirelessly to ensure the right candidate is found."
Martin Day - Director of European Sales & Marketing, Carclo Technical Plastics
Cedo
"I have worked alongside Listgrove on a number of roles and it has been a pleasure to work with them. They have shown an in depth understanding of our needs and matched some outstanding candidates to both our specification and corporate culture. I would recommend Listgrove to others."
Laura Douglas - HR Manager – UK, Cedo
Cherwell Laboratories
"Having worked closely with Listgrove for 17 years, they are absolutely my recruiter of choice. During that period together we have recruited a significant number of candidates into three organisations, two manufacturing and one research and development company across a whole variety of disciplines. The differentiator for me has been the level of diligence applied to the cultural fit as well as the ability to find candidates who can add value to the organisation. As a result retention rates are high and mutual success of candidate and company are assured"
Martyn Young - Operations Director, Cherwell Laboratories
Coveris
"Over the last 12 months, I have worked closely with Listgrove and they have been instrumental in attracting exceptional executive and management talent to Coveris. Together we have filled key positions across General Management, Group Health & Safety, Logistics, Technical, HR and Commercial functions. Listgrove take the time to closely understand our requirements ensuring we can select from the best available candidates. I see them as an important business partner and would have no hesitation recommending their services."
Jon Pallas - HR Director, Coveris
CTP Wipac
"We have used Listgrove's recruitment services over the years due to their understanding of our business needs. They provide an honest reflection of the marketplace, sourcing the best candidates available. Listgrove's insight of our business and our sector have provided us with relevant, quality candidates and an excellent professional relationship"
Debbie Nulty - Human Resources Manager, CTP Wipac
D30
"We decided to work with Listgrove, as they are seen as market experts in our sector; they presented us with candidates that were both high calibre and relevant to our challenging roles. Listgrove managed the whole process from sourcing to offer acceptance in a professional and timely manner and we were delighted with the results."
- Chief Technology Officer, D30
DSM Engineering Plastics
"Listgrove has so far really contributed to the competitive advantage of DSM Engineering Plastics in Europe and has enabled us to reach our ambitious business goals in the last years. Hopefully this year again, with their effort and help, we can strengthen our Sales teams with great people that are able to hit our ambitious targets again!"
Wendy Cremers - Talent Acquisition Lead NL, DSM Engineering Plastics
Fluorocarbon
"I have had the pleasure of working alongside Ellie Guest at Listgrove on several occasions, over the past two years, on recruitment campaigns for various roles. Ellie has always excelled in her service and with all areas of recruitment. She is efficient, professional and has always provided Fluorocarbon with high calibre candidates."
Colette Reardon - HR Coordinator, Fluorocarbon
FP International
"FP International were looking for an Account Manager, for a specific region in France, when we were approached by Listgrove offering to help. The process was very professional from the beginning. They explained the different stages we would have to go through along the way, and provided us with a series of candidates that fitted our requirements and expectations, always taking into account our recommendations and indications. I would recommend Listgrove as your strategic ally due to their experience and professionalism."
Thomas Roeleveld - Sales Manager France & Benelux, FP International
HCA
"Holland Colours has worked with Listgrove Ltd as search and recruitment partner since 2014. Listgrove has supported us on numerous roles both in Americas and Europe, most recently they supported us in filling two very crucial senior positions; Managing Director Americas and Director Innovation and Technology based in the Netherlands. Listgrove's success comes from their professional approach, a thorough sourcing process and their market knowledge and network in the plastics and polymer industry. We were very pleased with their approach and support, and I can recommend their services to anyone that is looking for commitment and persistence when filling complex and senior role."
Robert Harmsen - CEO, HCA
InterFlex Group
"We found working with Listgrove, for the recruitment of a UK Finance Director, an extremely positive experience. Listgrove were able to quickly shortlist a selection of strong candidates. In addition to this, they were able to accommodate interviews with some US based board members, as well as provide excellent support and comprehensive profiling of second interview candidates specific to our particular requirements. Support from the personnel at Listgrove was first class."
Graham Tilley - UK Managing Director, InterFlex Group
Kasai UK Ltd
"I recently worked with Listgrove for the recruitment of a vital role within the company that is critical in supporting the growth of Kasai's Tooling department. I am pleased that this process was a success and Kasai were able to appoint the right person for the job. I found Listgrove to be very professional, and they clearly understood our requirements. The communication was excellent and the position was successfully recruited in a short time frame. I would have no hesitation in recommending Listgrove."
Marie Kingston - HR Manager, Kasai UK Ltd
Lindal Group
"We have engaged Listgrove when recruiting key senior personnel for the business. They always conduct themselves in a professional manner helping us to fill highly important vacancies. Working with Listgrove has always been a pleasure as they are extremely personable and able to adjust to our recruitment needs."
Kurt Linney - Human Resources Manager, Lindal Group
Marble Product Design
"We chose to work with Listgrove for a 2nd time following on from a successful mechanical engineer recruitment project. The role this time was more challenging and we were delighted with the way Listgrove approached it. They sourced a high calibre selection of candidates that resulted in an excellent candidate being secured. Listgrove would be our preferred recruitment partner for any future requirements and they come highly recommended."
Rosie Burnell - Director, Marble Product Design
Milacron
"Milacron have used Listgrove for several years and have always been happy with the dedicated service they provide. They have supported us with the recruitment of commercial, engineering, technical and executive roles across Europe. I would recommend Listgrove for their industry knowledge, careful attention to detail and experience to put forward exactly the right candidates."
Christian Herrmann - Human Resources - Personalbüro, Milacron
Morchem
"Listgrove is an expert in their field and it has been a pleasure to work with them in the recruitment of several roles within our European offices. They have shown an in depth understanding of our needs and matched some outstanding candidates to both our specification and corporate culture. From the beginning to the end of the process the support was unwavering. I would unreservedly recommend Listgrove to others."
Nuria Gavaldá - Human Resources Director, Morchem
Muna Noor Group of Companies
"It has been my pleasure to deal with Listgrove and in particular Ryan Kirby for several years now. It is, again, my pleasure to say that both Listgrove and Ryan are to be considered the most professional operation indeed. Any brief passed to Listgrove is handled very swiftly and accurately. Candidates are selected exactly to specification. The pre-selection of candidates is always extremely good meaning that the subsequent final selection can be carried out swiftly without waste of expensive management time. Over the years I have selected many candidates put forward by Listgrove for the position offered and, to date, have had zero failures from that selection. Many of those people still work with me today. I can, without doubt, recommend the services of Listgrove and Ryan Kirby for you key personnel selection process."
Grant Phipps - Group General Manager, Muna Noor Group of Companies
NiTech Solutions
"We retained Listgrove to recruit a Business Development Manager. The role was a crucial appointment for NiTech as we are a growing specialist niche technology provider to pharmaceutical and speciality chemical companies. It was important to identify someone with the 'get up and go' to sell our business philosophy, possessing an entrepreneurial outlook combined with technical/commercial credentials. I am pleased to say that Listgrove fully understood our needs, researched the market and selected a good shortlist. From this, we were able to select a high calibre individual who we believe will take on a pivotal role in driving NiTech's business development strategy."
William Davies - Chief Executive Officer, NiTech Solutions
Oval Medical Technologies Limited
"Oval Medical Technologies Ltd is an early start up business, operating in a highly technical sector and in a very competitive space both geographically and from a business perspective. We have worked with Listgrove and specifically Jane Edwards, in the recruitment of a highly talented team who contribute to the success and growth of the company. Listgrove have directly contributed to the recruitment of a third of the team and indirectly to half, which can only be successfully achieved when developing a close working relationship where Listgrove are seen as an integral part of our organisation. Jane has been invaluable in the definition of our requirements, both technically and culturally, and been extremely resourceful in the location and attraction of suitable candidates, always giving excellent service and ongoing advice. We intend to continue working with Listgrove as our preferred supplier of choice"
- Chief Operating Officer, Oval Medical Technologies Limited
Piovan
"Piovan recently used Listgrove to recruit a couple of key positions for our business development in Asia. Following an initial discussion, I believed they understood our market, business needs and cultural requirements. I was impressed with the quality of the candidates that Listgrove submitted and we are very pleased with the subsequent appointments. I would be happy to personally recommend Listgrove."
Marco Mammano - General Manager & Director, Piovan
Pirelli Tyre S.p.a
"Since engaging with Listgrove over a year ago, they have successfully completed a number of roles for Pirelli. Experts in their field, Listgrove were able to match multiple excellent candidates with the characteristics and experience we desired. In addition, one of the roles required a candidate with a very specific set of skills, which can be difficult to find in the current market. Nevertheless, they were able to identify, within a timely manner, an individual that fitted our requirements perfectly, due to their deep knowledge and outstanding communication throughout the project. We would not hesitate to recommend Listgrove."
Emanuela Banfi - Talent Acquisition & Employer Branding Manager , Pirelli Tyre S.p.a
Polypipe Building Products
"We needed assistance sourcing a Manufacturing Director for our Building Products division and turned to Listgrove. We find they are one of the prime businesses in our sector for recruitment, providing a knowledgeable service which enables comprehensive benchmarking and headhunting. Listgrove are competent recruiters, using all of the appropriate analysis and assessment tools whilst providing an excellent quality of service."
Melissa Flett - Head of HR, Polypipe Building Products
Polyram
"Polyram required Listgrove to recruit a Business Development Manager who was to have a highly specialist and specific technical knowledge. Listgrove quickly identified a quality shortlist, screening the candidates to ensure their suitability, and advising us on a final chosen candidate to take to offer. Listgrove positively influenced the selection in a manner which proved both supportive and insightful, and after our first chosen candidate accepted the role Listgrove maintained a continuous communication ensuring the employment started well. Overall we were impressed with the efficiency, attention to detail and professional way that Listgrove successfully completed the assignment."
Mark Timmins - General Manager, Polyram
Radius Systems Ltd
"I have worked with Listgrove numerous times in the past, and have been continually impressed by their ongoing response to recruitment projects. Keen to find a suitable Project Manager, Listgrove were thorough, responsive and enthusiastic to get the job done quickly. Within a day of initial contact a planned visit was arranged to our site at which time a full brief was taken, and within a couple of days after this a shortlist had been compiled. With Listgrove's help we were able to find the right candidate and have once again been satisfied with the professional service provided by Listgrove."
Steve Brain - HR Director, Radius Systems Ltd
SACO Polymers Group
"I am the Corporate Director for AESSE Investments Ltd, and its subsidiary companies. We have locations in three U.S. states, the U.K. and Mexico. When staffing needs arise we like to work with recruiting firms that have an international scope and a reputation for providing excellent candidates. Listgrove is that kind of recruiting firm. We have worked with them on a number of assignments. Each time the quality of the candidates presented mirrored the specifications that we had provided. It was a pleasure working with the Team and I enthusiastically recommend Listgrove to companies looking for top notch talent."
- Director of Human Resources, SACO Polymers Group
Safic Alcan
"Safic-Alcan Nordic is a company highly involved in rubber, plastic, adhesive & sealant, compounding and many more technically driven applications and segments. We were looking for a completely new position as Business development manager for a relatively new and unexplored territory for us, Coating.
From the start we received a high service level and it was also easy to get in contact with Listgrove whenever questions came up along the way. The understanding of our needs and what was needed to be fulfilled by the candidate was high and we received good and strong candidates despite a relative difficult time to find experienced people. I would not hesitate to recommend anyone within the chemical sector to use Listgrove in order to get a good and fast service of recruitment."
Andreas Frisén - Managing Director, Safic Alcan
TGV International Ltd
"We worked with Listgrove when our company had some ambitious recruitment needs for a Sales Manager Europe. Listgrove possesses a deep knowledge of the plastic and machinery sector and works with a wide network of well-qualified individuals. Birgit provided exceptional guidance throughout each stage of the recruitment process and was always keen to give advice whilst showing a genuine interest in the progress. We find Birgit to be very dependable, communicative and high in integrity. TGV would not hesitate to recommend Listgrove's services."
Tom Rahav - Director of Business Development, TGV International Ltd
Thermo Fisher Scientific
"Listgrove has provided high level professional support in filling positions within Sales, Sourcing, Quality and Engineering. In a difficult job market they have acted professionally and sourced quality candidates. Listgrove balances the difficult art of supporting the business yet challenging the habitual thinking that we tend to rely upon when recruiting for vacant positions"
Brian Sjaelland - HR Director, Thermo Fisher Scientific
Thomas Dudley
"We recently engaged Listgrove to recruit a Moulding Manager for its busy Injection Moulding Unit. Having known Listgrove for many years, I was positive that Listgrove could carefully select a short list of high calibre candidates. We are very pleased with the successful candidate and would like to thank Listgrove for their expertise and detailed systematic approach."
Stephen Pepper - Plastics Manufacturing Director, Thomas Dudley
Venair
"Listgrove offers an excellent and professional service. After the first process that we closed with them we did not hesitate to have their services again. They are attentive, they offer information about the candidate to the detail and the follow-up is exquisite. It is great to have a partner that facilitates the recruitment process and provides us with candidates that perfectly fit the company's culture and philosophy."
Sònia Sicart - HR Manager, Venair
Vinventions Group
"Listgrove supported Vinventions to identify relevant profiles in a very specific sector. Listgrove's strengths are communication, customer satisfaction and meeting deadlines whilst maintaining the expected quality. I am very satisfied with the work Listgrove provided for the recruitment of a Sales Director France and a Regional Sales Manager at Nomacorc (Vinventions Group) and I wouldn't hesitate to recommend them."
Dominique Rei Rodrigues - HR Manager Europe, Vinventions Group